Siera Greiner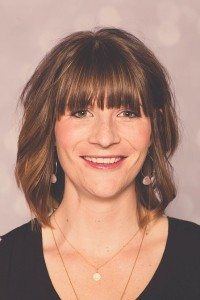 Siera Greiner is co-owner of Dance Works in Kearney, 6111 Fourth Ave., and also co-owns a mobile retail boutique called The Bandwagon, a "Threads on Treads" store that brings clothing shopping to women in a boutique truck experience. Dance Works teaches children and adults ballet, tap, tumbling, jazz, hip hop, lyrical, and special classes like "Buddy and Me" for toddlers and their buddies.
Siera has instructed Josh and Lisa and Dave and Leslie. Find Dance Works online at www.thedanceworksonline.com, or "like" them on Facebook at The-Dance-Works, or follow Siera on Instagram @smgreiner.
Kirby and Ronda Anderson

Kirby and Ronda Anderson have been dancing since 1990 and began teaching in 1999, operating as "You'll Be Dancin." They teach group and private lessons in Country and Ballroom Dance – from Two-Step and Country Swing, to Waltz, Night Club 2-Step, Salsa, Polka, Rumba, Tango Hustle, and East Coast Swing.  They have competed in the Two Steppin' Across America contest at Disney World, and appeared on TNN in Nashville at the Wildhorse Saloon Dance Contest.  Ronda also teaches country and ballroom at UNK. Their studio is above Yanda's Music at 2301 Central Ave.
Kirby and Ronda instructed Marion and Bob, and Marge and Jason. You can contact them at krandersen@rcom-ne.com, or "like" them on Facebook at "You'll-Be- Dancin."
Dayna DeFilippis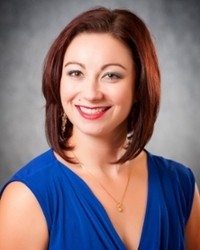 Known as a passionate educator and innovative choreographer, dance professional Dayna DeFilippis is a recent graduate of the University of Arizona, earning her Master of Fine Arts Dance degree with an emphasis in choreography. While in Arizona, Dayna worked closely with students, teaching ballet, tap, jazz, modern, improvisation, and musical theater as well as dance appreciation, history and composition. Before pursuing graduate studies, Dayna completed both her bachelor of fine arts dance degree and bachelor of business administration degree at the University of Iowa. Dayna is Dance Director at UNK.
Dayna's most recent professional endeavor was choreographing Crane River Theater's productions of Wizard of Oz and Oklahoma! Other Crane River pursuits include choreographing Shrek The Musical and Footloose The Musical as well as serving on the Board of Directors. Dayna was the Dance Director at the University of Nebraska, Kearney for the past three years, where she taught dance appreciation, jazz, tap, ballet and modern.
Dayna instructed Josh and Elizabeth and Denny and Angie.
Save the Date: Saturday October 21, 2017